When you attend your first appointment with APOS, whether it is at Kilcolgan or one of our satellite clinics, you will be assessed by one of our clinicians so that we can provide the best treatment to meet your requirements.
Initially you will be asked a variety of questions about your presenting complaint (the main reason you have come to see us), your general medical history, details about your day-to-day activities including sports and your expectations from the treatment.  We will also perform a physical examination to assess the condition of the affected body part, including joint mobility, muscle strength, circulation, pain levels and sensation.
For the assessment it is helpful if you can wear loose-fitting trousers or shorts if we are assessing your legs or feet.  You should also bring with you the shoes (or at least the type of shoes) that you wear most often, both for work/school and at home.  If you participate in sport it is advisable to bring your runners/boots as well.  If we are assessing your arms or spine it is helpful to wear a T-shirt or vest.  Please also bring with you any previous devices (insoles, braces, splints, prosthetic limbs, etc) that you may have had, whether they were helpful or not, so that we can see what else you have tried.It is very important that you tell your clinician if you have any of the following: diabetes, a heart condition, epilepsy or any allergies.  This is for your safety in case of an emergency while you are at the clinic, as well as to ensure that our treatment is safe and appropriate for you.
Once you have been assessed, your clinician will discuss what options are available to you, and recommend a course of treatment.  They will then take any necessary measurements and casts to allow us to supply a device that fits you well and performs its task properly.  Many of our devices involve taking a cast of part of your body; this is a fairly simple process that involves plaster-of-Paris bandage or fibreglass casting tape (the same materials used if you break your arm).  The bandage or tape is dipped in warm water, then wrapped around the appropriate body part and allowed to harden.  It is then carefully cut off and removed; the casting process usually takes no more than twenty minutes, but may take longer for more complex casts such as a spinal jacket.
If you require orthopaedic footwear, the clinician will take a number of measurements of your feet, not just the length as you would expect in a high-street shoe shop.  This is because orthopaedic footwear manufacturers offer as many as ten or twelve different fittings for a given size of shoe, rather than one or two fittings for a conventional shoe.  You will also be able to select the style and colour of your shoes from our range of manufacturer's catalogues.
Whether you have a medical card or you are a private patient, we always aim to provide you with your orthosis or prosthesis as soon as possible.  For medical card patients we must wait until the health board has approved funding for your treatment; this varies from a few weeks to several months, depending on your county.  As soon as the funding is approved, or a deposit is paid if you are a private patient, we will manufacture or order your device and fit it as soon as possible.  Sometimes we will need to make adjustments to your device to ensure it is comfortable and working properly; whenever possible we will try to do these adjustments while you wait, but this is not always possible so you might require a second fitting.  Please note that for private patients, payment in full is required before we can supply you with the device.  You can pay by cash, cheque or card (we can take card payments over the phone if you are seen at one of our satellite clinics).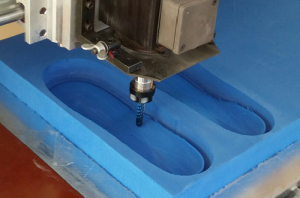 All of our products and services include a six-month guarantee (commencing from the day your device was supplied).  If you feel your device is not comfortable, not helping to resolve the problem or if it requires repair, make an appointment and we will address your concerns at no charge.  Once the six-month guarantee period has finished we will of course do all we can to ensure you are satisfied but there may be a charge.  For medical card patients, we will require a new referral letter (from your GP, physiotherapist, podiatrist/chiropodist or consultant) to apply to the health board to cover any costs.
When you attend an appointment to supply your new device, you clinician will discuss your review schedule with you.  Depending on your needs we may agree to review you whenever you feel it is necessary (for example when you outgrow your insoles or when your shoes are starting to wear out), or we may agree on a specific period (for example after six months, or after a certain amount of physiotherapy).  However, you are of course free to make a review appointment at any time if you feel you require one.
If you are unable to attend an appointment for any reason, please let us know as soon as possible.  This will allow us to book you another appointment and give your cancelled appointment to someone else.